Acne Protocol
Age Intervention Duality is a breakthrough anti-aging acne solution providing serious acne control and dramatic anti-aging benefits. Its unique dual chamber dispensing solution combines some of the most medically validated, yet previously incompatible, technologies in one product. The maximum allowed percentage of benzoyl peroxide, concentrated retinol and powerful anti-aging technologies, including multiple peptides, anti-inflammatory agents and antioxidants, are combined in a gentle formulation.
Clinical Data
100% of patients experienced a reduction in acne lesions. The average number of acne lesions reduced by 64% (ranging from 36-78%).100% of patients experienced improvement in overall skin satisfaction.
GET PRODUCT
Hyperpigmentation
The Most visible signs of aging are sun damage, wrinkles and hyperpigmentation.  Enlighten Plus  is specifically designed to combat these concerns.  A variety of the most proven technologies for improving the appearance of wrinkles, sun damage and hyperpigmentation are combined in this product to achieve the maximum result.
GET PRODUCT
Regeneration Booster
Regeneration Booster is a patented cutting-edge anti-aging powerhouse proven through independent studies to significantly improve the appearance of aging skin. Maximum results are delivered through a concentrated combination of advanced ingredients including cycloastragenol, TGF Beta-1, coenzyme Q10, multiple beneficial growth factors and peptides and antioxidants.
GET PRODUCT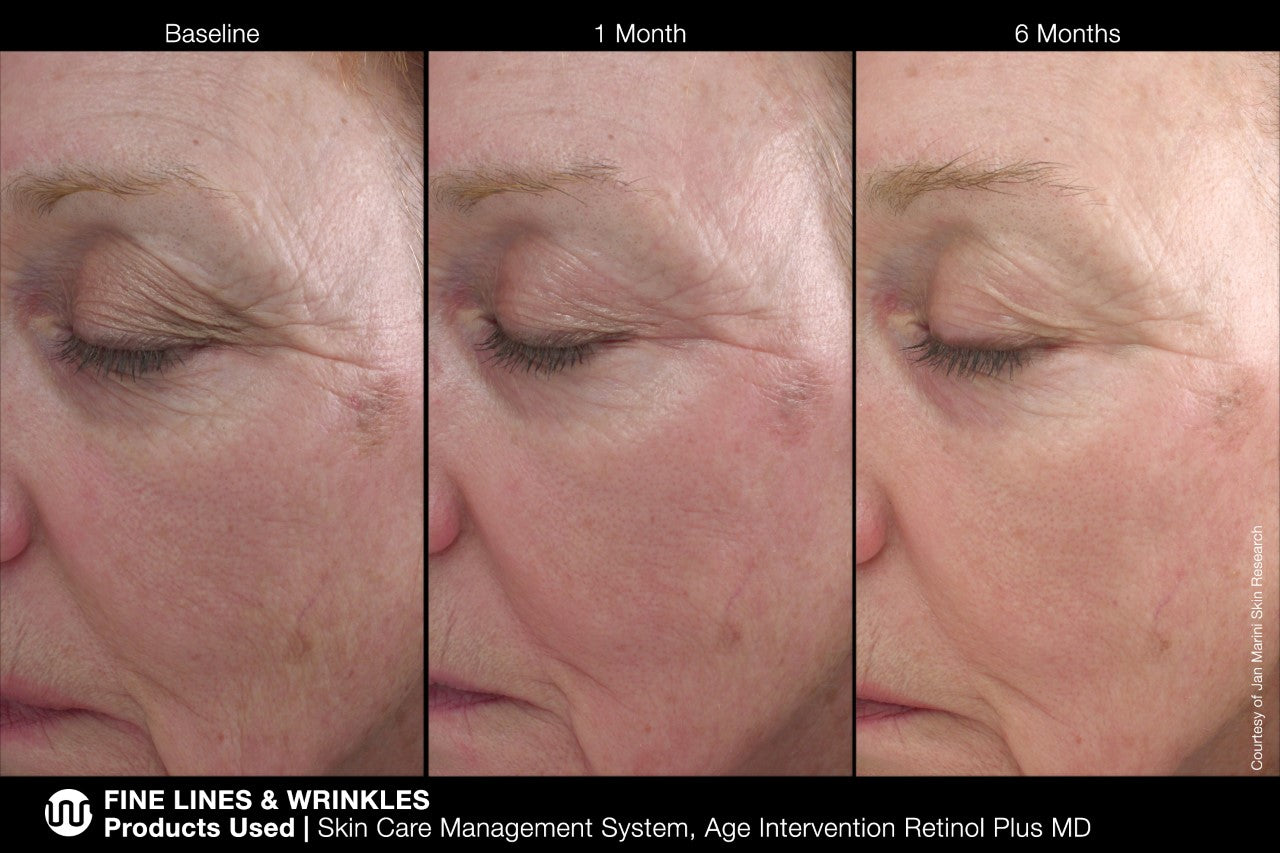 Fine Lines & Wrinkles
The most aggressive levels of stabilized all-trans-retinol are synergistically combined with advanced topical agents to maximize efficacy while simultaneously decreasing or even eliminating acclimation and irritation concerns.
Age intervention Retinol Plus is significantly more than retinol products.  Especially formulated to utilize the maximum amount of all-trans-retinol plus anti-aging and collagen boosting peptides, antioxidants, hydrators and skin soothing ingredients.  Retinol Plus truly separates itself from the pack. 
GET PRODUCT
Redness
Key technologies work synergistically to provide maximum results across multiple skin concerns. This comprehensive system incorporates Vitamin C, peptides, growth factors, AHA and BHA exfoliators, hydrators and sunscreen to deliver rapid improvement in the appearance of fine lines & wrinkles, uneven texture and sun damage.
Pair this with RosaLieve for maximum results.
GET PRODUCT
Neck Rejuvenation
A revolutionary neck product featuring rye & oat extracts, glaucine, aminophylline, DMAE and peptides, shown in the Journal of Drugs & Dermatology to significantly improve hydration and the appearance of texture, wrinkles, and laxity.
GET PRODUCT
Refine Chemical Peel
JMSR developed the Marini Peel Systems to deliver unparalleled results to individuals seeking more aggressive treatments for primary skin concerns, such as anti-aging, sun-damage, skin discoloration and acne in a minimal number of treatments. Results show dramatic improvement in 1-3 treatments with consistently high satisfaction levels. 
Transform Peel MD
The Transform Peel by Jan Marini Skin Research® is designed to reduce pigmentation and comprehensively resurface the skin. Using a combination of high-concentration acids, Retinol, peptides, and antioxidants, the Transform Peel can improve signs of aging, acne, and hyperpigmentation for most skin types..